Category Archives:
Betting
There is a well-known saying which states that "The best things in life are free". Of course, we do not have to pay a cent for the sun, love, air, beautiful forests, friendship or breathtaking landscapes, all these are given to us by life free of charge. Let's be honest and admit it, everybody likes receiving free stuff. A good perfume as a present for your birthday, getting a free ride to work instead of buying a bus ticket, happy hour offers given by a local internet cafe, or in a nice hotel. Such free offers can make someone happy!
Having this in mind, the bookmakers have developed a system of free bets for their customers. As an innovative marketing strategy, most online bookmakers offer "free deals" to motivate clients to bet online instead of using traditional methods like casinos or street betting shops. Such deals are usually given to newcomers that are about to open an online account.
A quick definition of free bets
A free bet is a bonus that a bookmaker will pay on your account when you sign up and deposit some specific amount of money. For example, if a bookmaker is offering a €150 deposit bonus this means that if you open a new account and deposit on his website, you will get an additional amount of money on your account. This is the same money value you have deposited up to €150.
The free deals are usually attached to sporting events taking place, in order to attract more customers. Always get familiar with the terms and conditions that such free deals offer, as such free bets may be given for some particular period of time to be used (for example they may last usually around 30 days). All big bookmakers such as Ladbrokes, Betfred, Betfair or Bet-at-home offer free betting opportunities and much more.
Types of free bets
Free bets usually come in various forms like free bet vouchers, codes and tokens or no deposit free bets.
– Free bet vouchers or coupons are given in the free bet voucher code section. Once requested your account is credited with a free bet and you are able to start your betting adventure. These vouchers may come with a given code that you will have to insert in the system. Betfair, Betfred offer such vouchers.
– Free bet code and tokens – promotional codes are given both to new and old clients in order for them to access special offers. Example: Ladbrokes gives an offer that if you can get up to 50 pounds, when you sign up and with a given promo code F50 on the registration page. Such a bet is valid for 7 days to use in any sports discipline.
– No deposit free bets- not used as often by bookmakers. These bets do not require you to make any deposit of money at all. Please make sure to claim these types of bets quite fast when offered to new members. They may be offered on very special occasions, and may come as a limited edition, so pay attention to them and take the chance fast. Paddypower, Unibet have offered these kinds of free deals.
Bookmakers use free bets and bonuses as a way of persuading new clients to try their product. Be very happy of so many occasions that are offered to you to play for free. Free deals will only increase your probability and chances of winning. Take matters into your own hands and visit an online or a high street bookie. Who knows if you are not the next one about to hit the jackpot?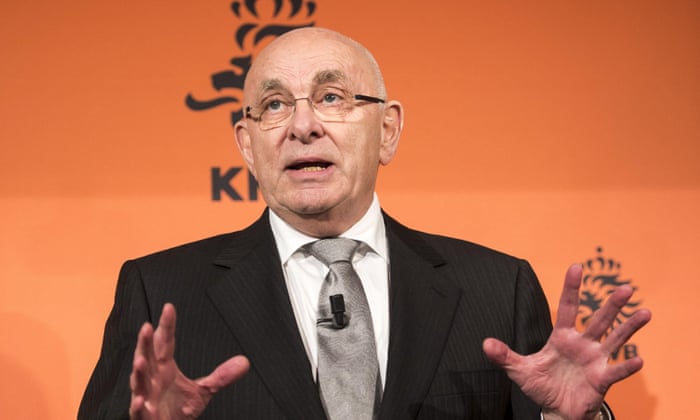 A Labdarúgó Szövetség bejelentette, hogy támogatja Michael Van Praagot a Michel Platini Uefa elnöke helyett a következő heti rendkívüli kongresszuson Athénban.
A 68 éves holland futballvezető A szövetség a viszonylag ismeretlen szlovén Aleksander Ceferin ellen lép fel, miután Spanyolország Ángel María Villar Llona kedden Bet365 sportfogadás húzta ki a versenyt. beleegyeztek, hogy támogatják Michael van Praagot, "nyilatkozta David Gill, az FA alelnöke és az Uefa ügyvezető bizottság tagja.
" Ő valaki, akit nagyon jól ismerünk és szorosan együttműködtünk az elmúlt Unibet években, különösen azért, mert közös elkötelezettségünk volt a Fifa reform biztosítására.Ahogy Uefa elnöke, Van Praag úr képes lenne biztosítani az erős és hiteles vezetőséget az európai labdarúgás számára a globális játék döntő pillanatában. "
A rendkívüli kongresszus szeptember 14-én kerül megrendezésre.
Greg Clarke, a közelmúltban kinevezett FA elnöke, leírta a 2022-es világbajnokság visszaszámláló óráját, amelyet elődje, Greg Dyke telepített St George's Parkba, mint "viccet".
"Ez az óra hirtelen" – mondta Clarke. "Ha a hidegháborúban látta ezt a nukleáris órát, az elmúlt 55 évben egy perctől éjfélig tartott. Ezek a dolgok vicc.Szeretem néhány viccet, szeretem egy jó nevetést, így megyek fel a Szent György-parkba, és jó Unibet nevetésben vagyok az órában.
Clarke hivatalosan FA-elnökként vett részt pénteken és észrevételei az első szerepvállalásából eredő nyilvános nyilvánosságra hárultak. A volt Labdarúgó Liga vezetője jelezte, hogy kevésbé lesz nyilvános profilja, mint Dyke, hozzátéve: "Nem vagyok itt, hogy építsem a Greg Clarke márkát.
" Itt vagyok, hogy az érdekelt felek felállítsanak és kezdje el az angol Unibet mobil sportfogadás válogatott csapatát, kezdje el a gyökereket és mindenki közreműködését. "